Welcome to use MyDockFinder
Perfect support for the latest version of win11 system, use WinUI blur effect to adjust the blur strength, some interfaces use Win11 mica effect.
Run program icon showing window preview
All programs that run icons and have windows can display a window preview after hovering the mouse (UWP programs are supported). It needs to be turned on in Dock Preferences - Preview, and the preview size and delay time can be customized.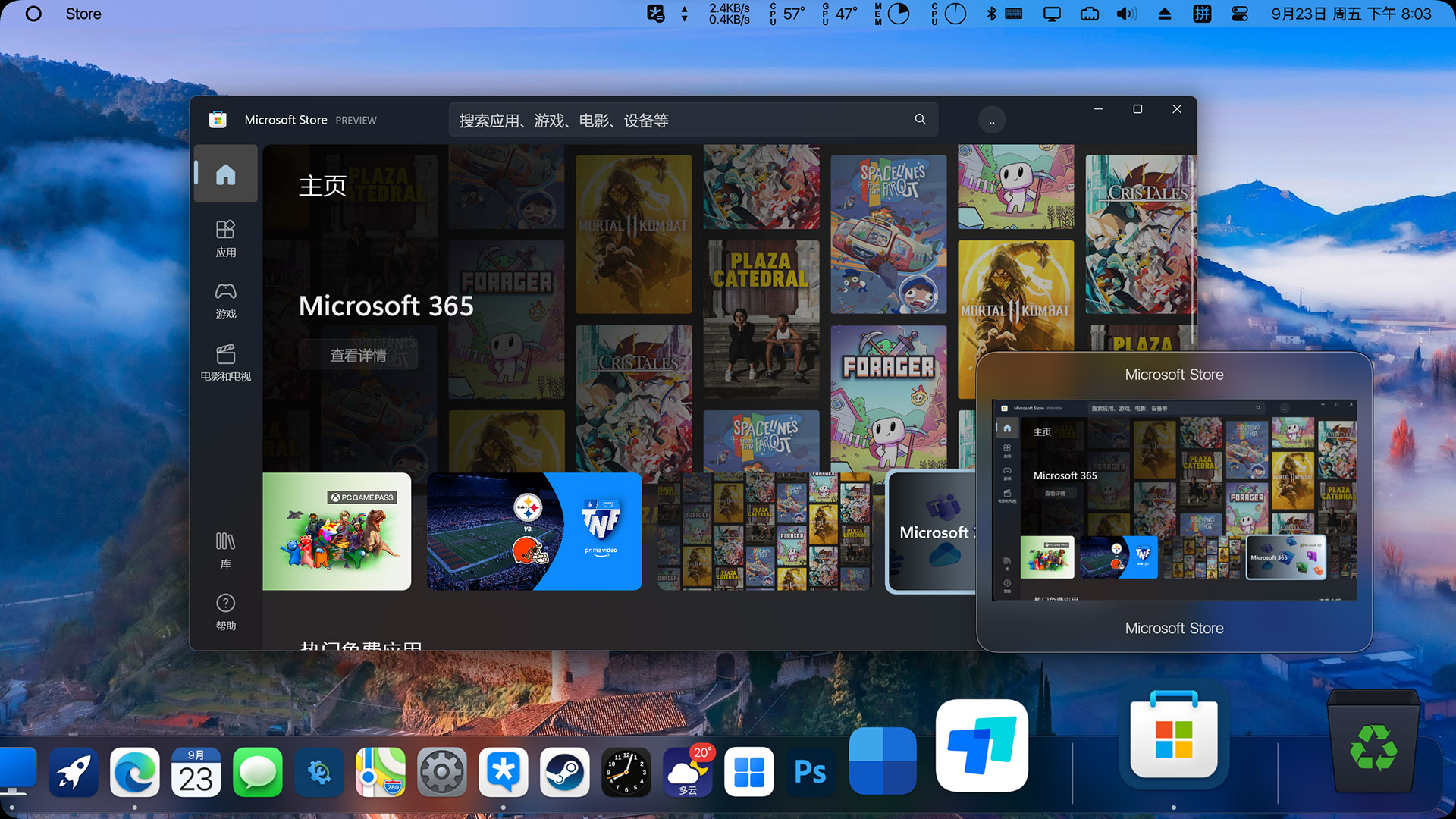 Drag and drop files (folders) directly into the dock
All files (including UWP shortcuts) and folders can be directly placed in the Dock, and multiple files (folders) can be dragged in in batches; this animation effect will not be available when the administrator account Administrator and administrator mode are running, so it is not recommended Run with an administrator account and in administrator mode.
Discord, WeChat, QQ, DingTalk message reminder
Support Discord, QQ, TIM, WeChat (UWP WeChat) and other software message counting and prompting effects. This message counting algorithm is an original software and has no public interface, so it cannot display specific chat content.
Show current city weather
Add system icon - weather forecast You can add a weather icon, the Dock icon is the real-time weather, and the preview window is the future weather, so the icon will be different from the previewed weather.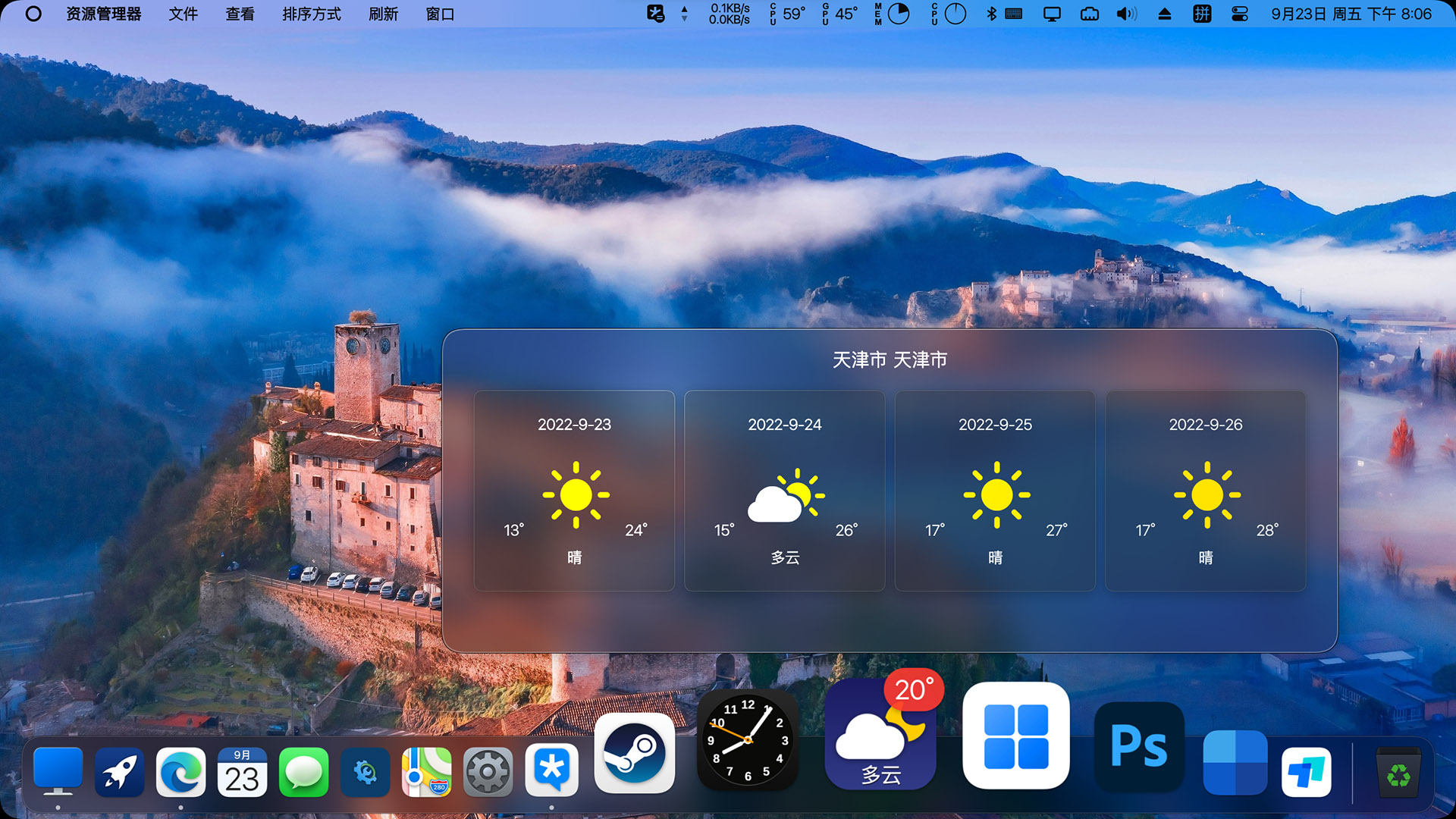 Supports copying files, downloading from browsers such as Chrome, playing music on Foobar, PotplayerPlay Video, etc. When the window icon on the system tray shows the progress, the corresponding icon in the Dock will display the progress bar.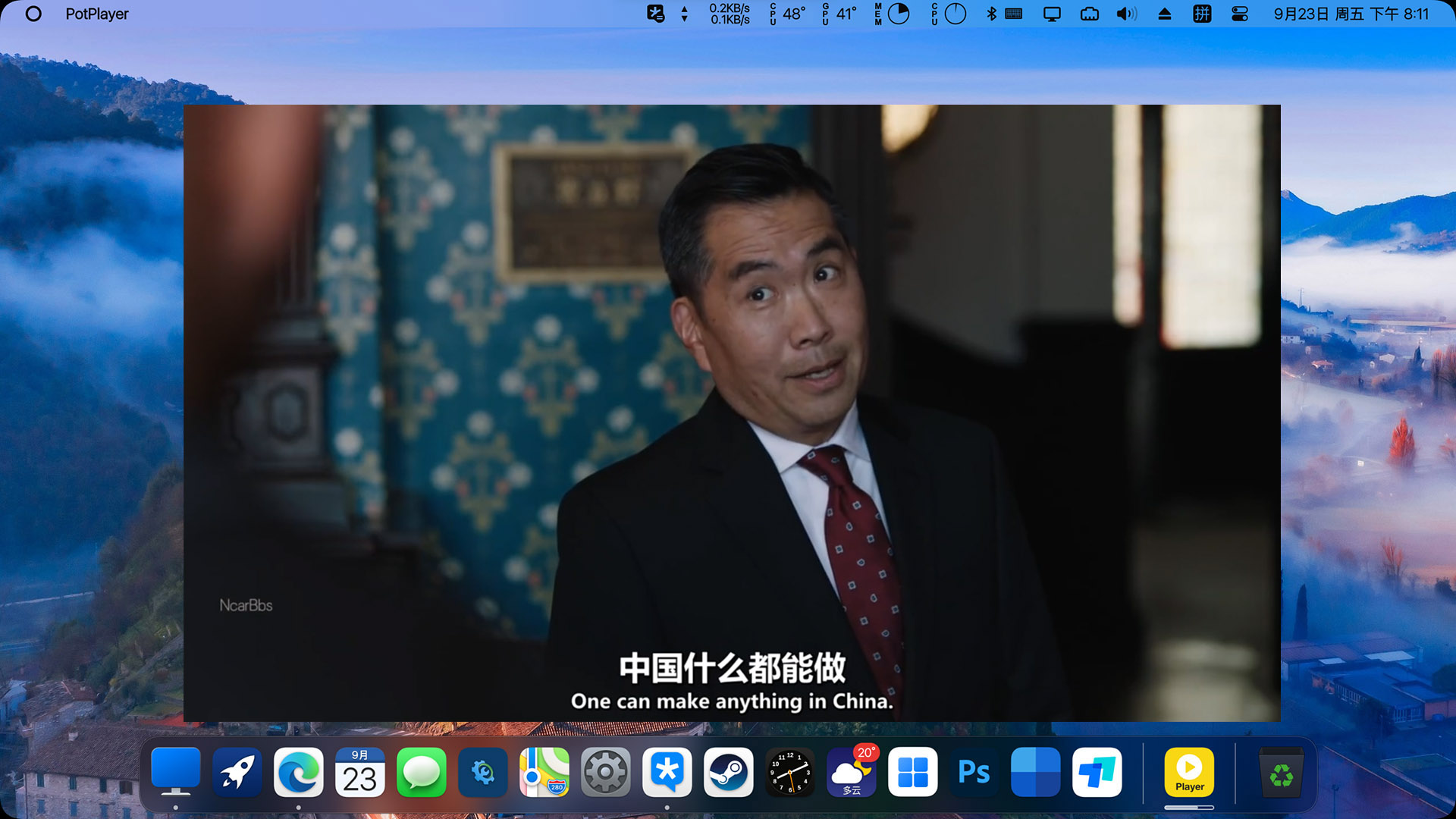 It comes with three kinds of window minimization effect animations, which can be checked and enabled in Dock Preferences - Minimization. The minimization animation adopts D3D11 hardware-accelerated rendering.
Show full folder contents
After adding a folder, the right-click menu of the icon can modify the display thumbnails in the folder and the sorting method of the file content. Left-click to display all files in the completed folder, and click the second-level directory in the folder to display all the files in the lower-level directory again; folder The files in the file also support drag-and-drop operations, which can be directly dragged out with the mouse to move or copy.